Attend an Alzheimer's caregiver support group and listen to other family caregivers. You'll learn that no two situations or cases are alike. You have to be prepared for anything, and that means relying on Alzheimer's home care professionals to help with the challenging symptoms.
Alzheimer's disease isn't often a quick progression. It can last upwards of 20 years, and that's a lot of time to devote all of your time to helping your mom, especially if you're still working or have children at home, which is more common than you might think.
Learn more about the things your mom will need during the middle and late stages of Alzheimer's.
Ambulation
Falling is so very common in the latter stages of Alzheimer's. Balance skills slowly disappear, and your mom will trip over curbs, become unable to step over the side of her tub, and have a hard time standing up from a chair or toilet without losing her balance.
She's going to struggle to go up and down the stairs from her home. She has to have someone with her for daily walks or to take care of household chores like laundry and vacuuming.
Paranoia and Delusions
Have you ever heard someone talk about their parent accusing people of stealing? This is common with Alzheimer's disease. You might find your mom saying you stole her jewelry. She starts hiding things in unusual locations to keep people from stealing from her.
Some people have opened access panels to plumbing and found items hidden in there. It's not uncommon to find a purse hidden in the bottom of a chest freezer or glasses in the sugar canister. While this can seem amusing to some, it's painful when your mom is accusing you and lashing out.
Delusions and paranoia can also become an issue if your mom remembers how to call 9-1-1. She might start calling them to report crimes constantly. First responders are understanding, but too many calls can become a problem.
Your mom needs to be watched closely, and you might have to remove her phone, which means someone has to be with her 24/7 in case there is an emergency. She may not like having a stranger in her home. Remember, she may not know how you are each day and that makes her lash out more.
Meals
Your mom cannot cook meals without supervision. She may need you to cut up larger items to prevent a choking hazard. At some point, she won't be able to use a fork, spoon, or knife and needs help getting food to her mouth.
Alzheimer's Home Care Lets You Take Care Of Yourself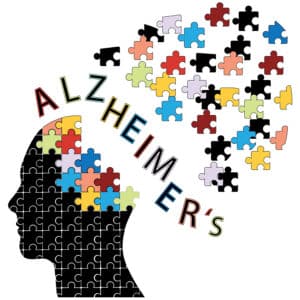 Self-care is important, and it's often the first thing family caregivers overlook. Your emotional, mental, and physical health must take precedence. Socialize, eat healthy meals, exercise, and attend support groups or talk to a therapist.
You must stay active and engaged. Your friends may not understand all that you're going through with your mom. You might be too tired to go out for dinner every week, and that can create distance between you. If you're supporting your mom financially or had to stop working, you'll find it difficult to dine out, pay for tickets to events, or take vacations.
Alzheimer's home care aides are there to feed your mom, help her with bathing and dressing, and assist with ambulation. Most importantly, the services enable you to take a break and focus on your mental, emotional, and physical health. Don't ignore your own needs while helping your mom, you'll burn out.
If you or an aging loved one are considering Alzheimer's Home Care Services in Sunnyside CA please contact the caring staff at A-Plus In Home Care, Inc. today. Call (559) 224-9442.
A-Plus In Home Care, Inc. is a Trusted Home Care Agency serving Fresno, Clovis, Sunnyside, Fowler, Reedley, Selma, Sanger, Madera CA, and surrounding areas.
Latest posts by Andy Howard
(see all)