Fill Out This Form to Connect with Our Expert Home Care Team in Reedley
What Is The Difference Between Live-In Home Care And Hourly Home Care?
When it comes to 24-hour home care for seniors, there are two main options: live-in home care and hourly home care. 
Both options have their advantages – the key is understanding the difference between them so you can choose the right one for your situation.
Live-in home care involves a caregiver living in the senior's home 24/7. This allows them to provide constant companionship and support, while also providing assistance with activities of daily living like bathing, dressing, meal preparation, laundry, and more. Plus, if an emergency arises, they're on hand to help.
Live-In Caregivers must have their own sleeping quarters, and must be able to sleep 8 hours per night. If your loved-one needs frequent assistance at night for bathroom trips or due to confusion, hourly home care might be a better option.
Hourly home care is great for those who need more occasional help with things like grocery shopping or appointments. It's also beneficial for seniors who have family nearby who can provide primary care but need extra help from time to time. With hourly home care, you pay only for the hours when a caregiver is needed – making it more cost-effective than having someone live in permanently.
Hourly home care can be provided 24/7. Hourly home care is best suited for families who need an awake caregiver at night for toileting, incontinence care, wandering, confusion, sundowning, and other night-time issues.
Making a decision about which type of 24-hour home care is best can be challenging – but understanding the differences between live-in and hourly care will give you an informed basis on which to make a decision that works best for you or your loved one.
Providing exceptional Home Care in Fresno, Clovis, Fowler, Reedley, Selma, Sanger, Madera, and surrounding communities.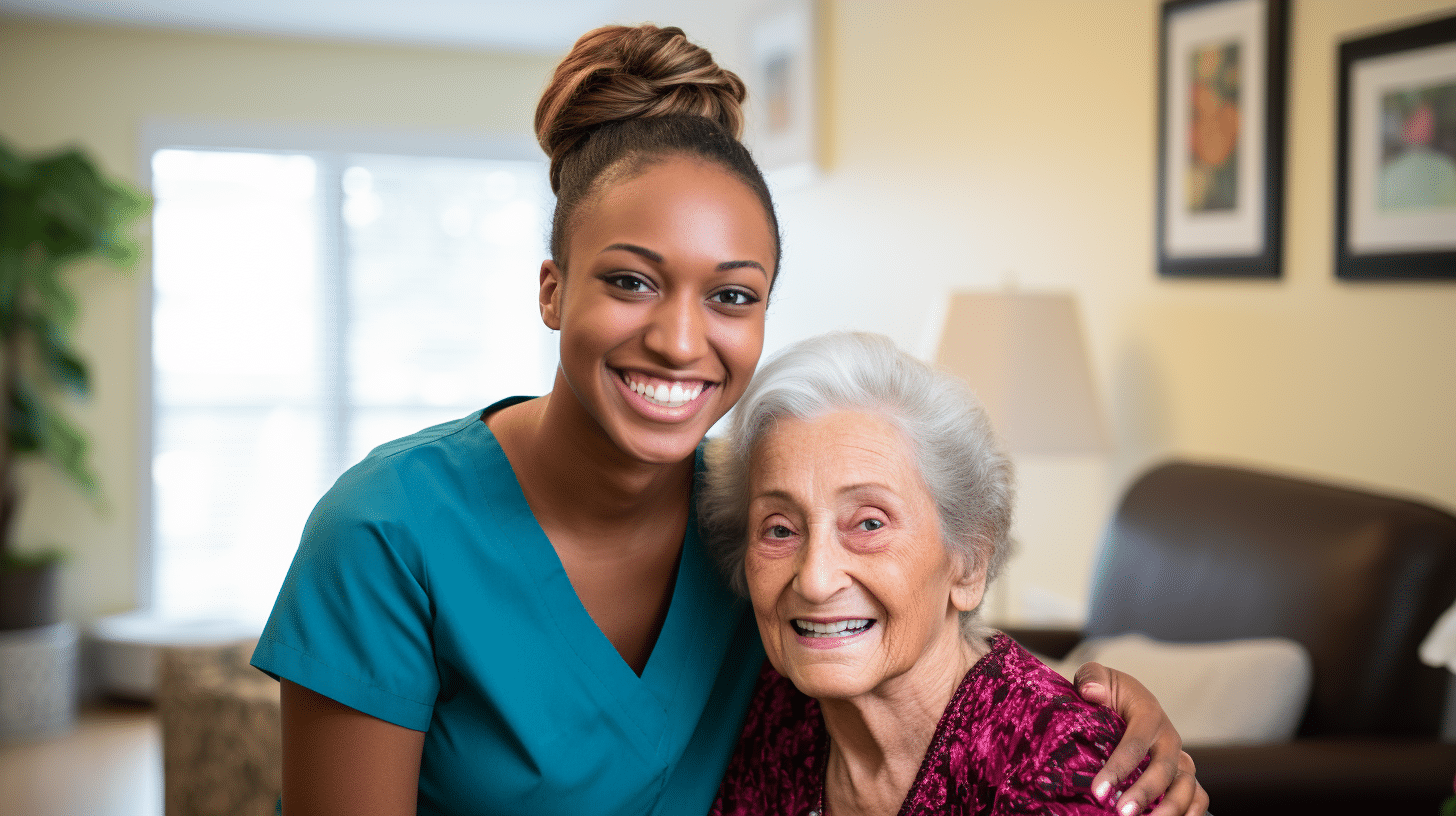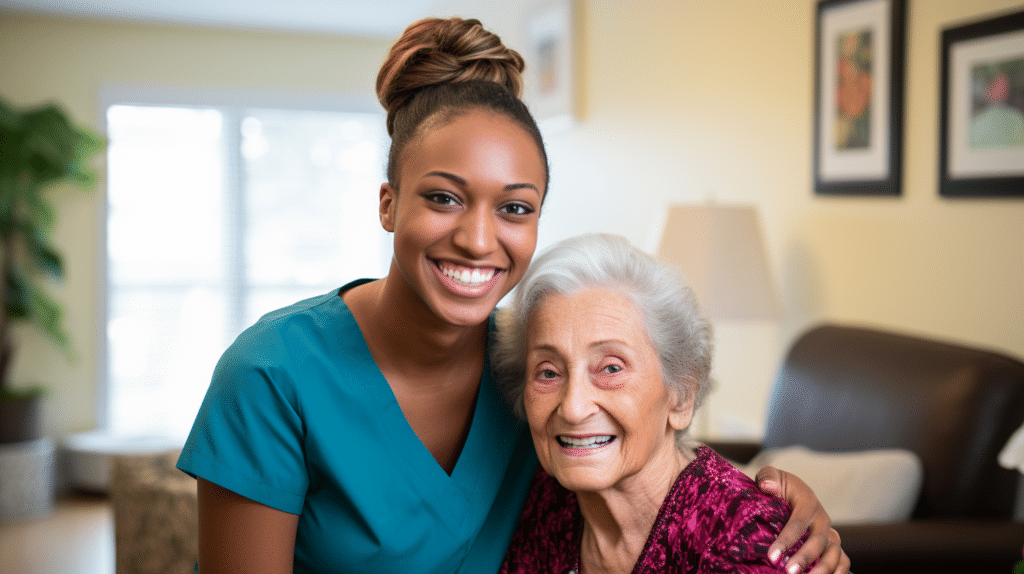 What Services Are Provided With Home Care in Reedley?
When it comes to providing 24-hour home care for seniors, there is a wide variety of services available. From respite care at home to basic housekeeping and companionship, 24-hour home care can provide seniors with the assistance they need while allowing them to remain in the comfort of their own homes.
There are two main types of 24-hour home care: live-in and hourly. Here is an overview of the services provided by both types of 24-hour home care:
Services Provided May Include:
Personal Care Assistance – Helping with bathing, dressing, and other activities of daily living

Light Housekeeping – Cleaning up after meals, laundry, dusting, vacuuming

Meal Preparation – Grocery shopping, cooking nutritious meals

Companionship – Conversation and socialization

Respite Care at Home – Providing family members with a break from caring for their loved one

Transportation – Assisting with doctor appointments and errands

Companionship – Conversation and socialization
No matter what type of 24-hour home care you choose for your senior loved one, rest assured that you will have peace of mind knowing that they are receiving professional help in the comfort of their own homes. With qualified staff available around the clock to provide personalized assistance and support that meets their specific needs, seniors can maintain independence while still getting the help they need.
At A-Plus In Home Care we put the needs of our clients and their families first. But don't just take our word for it read our testimonials.
24-hour home care is an incredibly rewarding experience for both seniors and family caregivers. From having someone to talk to during lonely times to providing companionship for medical appointments or shopping trips, 24-hour home care provides seniors with assistance around the clock.
What Is Home Care in Reedley?
24-hour home care means that a caregiver will be present with a senior at all times throughout the day and night. 
This type of personalized service provides an individualized level of attention and support which is tailored to meet the specific needs of each senior. 
Whether it's help with bathing and dressing, meal preparation, or medication reminders, 24-hour home care ensures that seniors always have someone available to assist them if needed.
A-Plus In Home Care strives to be as flexible as possible, enabling us to better meet our client's needs and schedules across all our services.
Home Care for Seniors in Reedley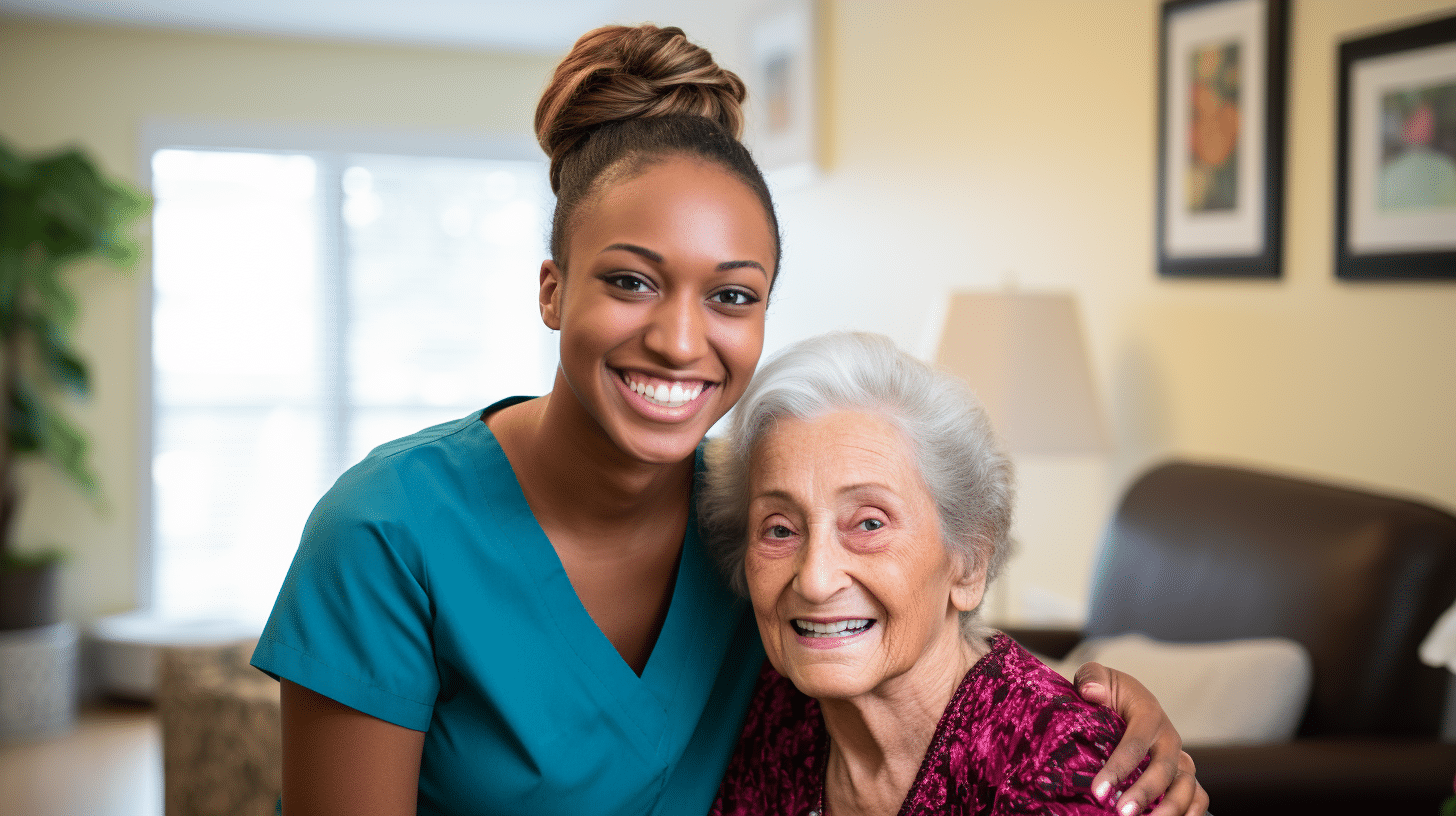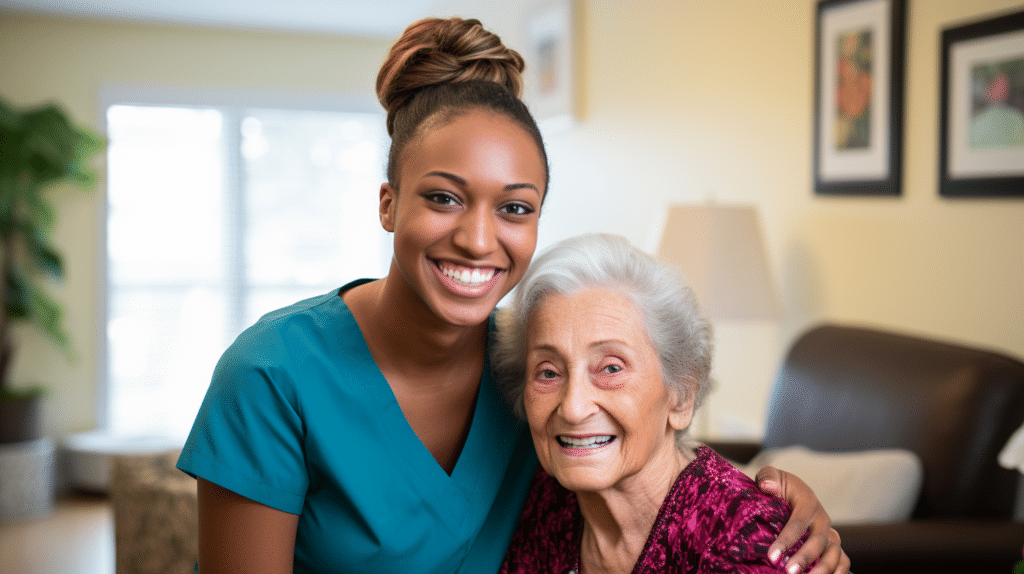 How Do I Find A Qualified Home Care Provider in Reedley?
Finding a qualified provider of 24-hour home care for seniors is essential. You want to ensure that your loved one receives the best care possible, which is why it's important to take the time to find the right provider. With so many options available, how do you know which one is right for you?
When looking for a qualified 24-hour home care provider, there are several key considerations.
First and foremost, you should look for a provider who has experience providing high quality care to seniors. 

It's also important to research their policies and practices, as well as any licensure or certifications they may have. 

Additionally, make sure you ask questions about their staff and the types of services they provide.
Once you've narrowed down your list of potential providers, it's time to start assessing them further. 
Don't be afraid to ask for references or look into customer reviews online; these can give you an insight into how others have found their services. 

Additionally, try visiting with each provider in order to get a better feel for their service; this will give you an opportunity to meet with staff and see firsthand how they interact with clients. 
By taking all of these steps, you can be confident that your loved one will be receiving top-notch care from a qualified 24-hour home care provider.
You may have some questions. Chances are we've been asked the very same question quite a few times. So we've started gathering a few of them here.
What Are The Benefits Of Home Care in Reedley?
Here are just a few of the advantages that 24-hour home care offers:
1) Safety: Those receiving in-home care will have access to an experienced caregiver who can monitor their safety on a constant basis. This means that if an issue arises, it can be addressed quickly and effectively before it develops into something more serious.
2) Comfort: Seniors will feel comfortable knowing that they are being watched over by someone who is familiar with their needs. This increases the level of trust and allows them to relax, knowing that there is always someone available to help them.
3) Quality of Life: With 24-hour home care, seniors can enjoy a greater sense of independence while still having access to the necessary assistance when needed. This gives them the freedom to live their life at their own pace and maintain a higher quality of life overall.
4) Peace of Mind: Most importantly, in-home care provides peace of mind for both seniors and those providing the service. Knowing that everything is being taken care of allows everyone involved to focus on enjoying life rather than worrying about potential issues or problems.
How Does Home Care Help Family Caregivers With Respite in Reedley?
24-hour home care can be a lifesaver for family caregivers who are struggling with providing support and respite to their aging loved ones. Not only does 24-hour care help seniors stay healthy and safe at home, but it also supports family caregivers in innumerable ways. Here are some of the key benefits:
24-hour care provides an extra layer of support for seniors,

enabling them to receive around-the-clock attention and assistance with activities like bathing, dressing, medication management, meal preparation, and more. This level of care allows family caregivers to take a break from their duties without worrying about the safety of their loved one.

24-hour care helps ensure that seniors have access to medical professionals

when needed. Having a skilled professional at home makes it easier for seniors to get the treatment they need without having to leave the comfort of their own homes.

It also provides comfort and companionship for elderly adults

who may feel isolated or lonely due to physical impairments or lack of family nearby. A caregiver's presence can help reduce anxiety and depression in older adults by providing companionship, conversation, and emotional support.

Finally, 24-hour care enables family caregivers to focus on other aspects

of life such as work or taking care of children while still ensuring that their loved one is receiving quality assistance at all times. With respite from the day-to-day responsibilities associated with caring for an elderly parent or relative, family caregivers are able to better manage stress levels and maintain healthier relationships both within the home and outside of it.
In short, 24-hour home care offers numerous benefits for both seniors and family caregivers alike – providing peace of mind while allowing everyone involved to get the most out of life each day!
Since A-Plus In Home Care began operating in 1999, we have provided local seniors and others with high-quality, personal, in home care services to help simplify and improve the quality of their lives. We work closely with family to ensure your loved ones get the best care available senior care in Clovis and Fresno, California.
Our mission is to work within the community to provide all levels of personal care to you or your loved one. We partner with your team to ensure your optimum health and well being, and our staff is to trained to provide compassionate and dignified care to you. They provide that extra special touch, making us one of a kind in elder care.
About Reedley, California
There are several reasons why seniors love living in Reedley, California, and one of them is the close-knit community. In Reedley, you will find a strong sense of belonging and support from your neighbors.
The community is welcoming and inclusive, creating an environment where you can easily make new friends and feel a sense of camaraderie.
Additionally, Reedley offers a plethora of recreational activities for seniors to enjoy, such as golfing at the beautiful Reedley Country Club, exploring the scenic Kings River, and taking leisurely strolls in the charming downtown area. The city also hosts various events and festivals throughout the year, providing opportunities for seniors to engage with the community and celebrate together.
Living in Reedley, you will experience a true sense of freedom and fulfillment as you embrace the vibrant and close-knit community around you.
Driving Directions from Reedley to A-Plus In Home Care
Reedley
California
Head southeast on N St toward Tulare St
479 ft
Turn left onto Tulare St
Pass by 7-Eleven (on the right)
0.7 mi
Use the right 2 lanes to turn slightly right to merge onto CA-41 N
4.6 mi
Take exit 132 for Shaw Ave toward Clovis
0.3 mi
Turn right onto E Shaw Ave (signs for California State University Fresno)
Pass by Carl's Jr (on the left in 0.7 mi)
1.1 mi
Turn left onto N 6th St
Destination will be on the right
0.2 mi
A-Plus In Home Care
5150 N 6th St Suite 111, Fresno, CA 93710
Map of Driving Directions from Reedley to A-Plus In Home Care
Why Seniors Love Living in Reedley, California
Imagine a place where time slows down and worries fade away. That place is Reedley, California, and it's where seniors like you find the freedom to truly enjoy life. With its charming small-town atmosphere and an abundance of senior-friendly activities, Reedley offers a serene and fulfilling lifestyle. From scenic tours to top-notch medical care, this hidden gem has it all. Discover why seniors love calling Reedley home, and unlock a world of endless possibilities.
Key Takeaways
A close-knit community with a strong sense of belonging and support from neighbors.
Access to a variety of senior-friendly activities and social events.
Convenient access to quality healthcare facilities and services.
Opportunity to maintain independence and quality of life in a charming small-town atmosphere.
Why Seniors Love Living in Reedley, CA
If you're wondering why seniors love living in Reedley, CA, it's because of the close-knit community and beautiful surroundings. Reedley offers a senior-friendly lifestyle that promotes freedom and independence.
The town is known for its strong sense of community, where neighbors look out for one another and lend a helping hand when needed. Seniors in Reedley can enjoy a variety of activities and social events catered to their interests and needs. The town is surrounded by stunning natural landscapes, with breathtaking views of the Sierra Nevada Mountains and the nearby Kings River.
This creates a peaceful and serene environment that seniors can appreciate. Additionally, Reedley offers convenient access to healthcare facilities, shopping centers, and recreational areas, ensuring that seniors have all the amenities they need for a comfortable and fulfilling lifestyle.
Senior Friendly Activities Near Reedley
Have you explored the senior-friendly activities near Reedley, and are there any that catch your interest? Reedley, California offers a plethora of options for seniors to stay active and engaged in their community. Here are some exciting activities to consider:
Reedley Museum: Immerse yourself in the rich history of the area by visiting this charming museum. Learn about the town's agricultural roots and explore exhibits that depict life in earlier times.
Senior Fitness Classes: Stay fit and healthy by joining fitness classes specifically designed for seniors. From gentle yoga to low-impact aerobics, there's something for everyone to enjoy.
Gardening Clubs: If you have a green thumb, join a gardening club where you can bond with fellow gardening enthusiasts and share your love for plants and flowers.
With in-home care assistance in Reedley, you can rest assured knowing that your loved ones are taken care of while you enjoy these senior-friendly activities. So why wait? Get out there and embrace the freedom to explore and stay active in Reedley!
Senior Friendly Tours Near Reedley
Are you interested in exploring the senior-friendly tours near Reedley, CA, such as wine tasting or historical landmarks? Reedley, located in the heart of California's Central Valley, offers a variety of exciting and enriching activities for seniors to enjoy.
One popular tour option is wine tasting at the local wineries, where you can sample a wide array of delicious wines and learn about the winemaking process.
Another option is visiting the historical landmarks in and around Reedley, such as the Reedley Museum or the Kingsburg Historical Park, which offer a glimpse into the area's rich history. These tours not only provide entertainment but also offer a chance to socialize and make new friends.
So why wait? Take advantage of the senior-friendly tours near Reedley and make the most of your time in this vibrant community. Whether you are a resident or visiting, these tours are sure to enhance your experience of Reedley. Don't forget to consider home care in Reedley if you need assistance during your tours. Enjoy the freedom and exploration that Reedley has to offer!
Hospitals Near Reedley
When you're in Reedley, there are several hospitals nearby where you can seek medical care if needed. The city is well-equipped with healthcare facilities that provide quality services to ensure the well-being of its residents. Here are some of the hospitals you can rely on:
Adventist Medical Center – Reedley: This hospital offers a wide range of medical services, including emergency care, surgery, and diagnostic imaging. They have a team of skilled healthcare professionals dedicated to providing compassionate and personalized care.
Kaweah Delta Health Care District: Located in nearby Visalia, this hospital is renowned for its comprehensive medical services, specialized clinics, and state-of-the-art facilities. They have a dedicated geriatric care unit to cater to the unique needs of seniors.
Saint Agnes Medical Center: Situated in Fresno, this hospital is known for its exceptional healthcare services and advanced medical technology. They have a team of highly trained physicians and staff who prioritize patient comfort and safety.
Rest assured, in Reedley, you have access to trusted hospitals that prioritize your health and well-being.
Is Reedley a Good Place to Live?
If you're considering moving to Reedley, you'll be pleased to know that it's undeniably a great place to live.
With its charming small-town atmosphere, friendly community, and diverse range of amenities, Reedley offers a high quality of life for its residents. One of the key factors that make Reedley an attractive place to live is its affordable cost of living.
Compared to larger cities, housing and everyday expenses are much more manageable in Reedley. Additionally, the city boasts a strong educational system, providing excellent opportunities for families with children. The table below highlights some of the key reasons why Reedley is a great place to live:
| Affordable Cost of Living | Strong Community Spirit | Excellent Educational System |
| --- | --- | --- |
| Low housing costs | Engaging community events | High-ranking schools |
| Affordable groceries | Supportive neighbors | Abundance of extracurricular activities |
| Reasonable healthcare costs | Active volunteer opportunities | Access to college and career readiness programs |
Reedley truly offers a sense of freedom and a fulfilling lifestyle for its residents. Whether you're looking for a tight-knit community, great schools, or affordable living, Reedley has it all.
Senior Centers in Reedley
You can find a list of the senior centers in Reedley by visiting the city's official website or by contacting the local community center. Reedley, California is a wonderful place for seniors to live, offering a range of amenities and activities tailored to their needs. Here are three reasons why seniors love living in Reedley:
Beautiful Surroundings: Reedley is nestled in the heart of the San Joaquin Valley, surrounded by stunning natural landscapes. Seniors can enjoy peaceful walks in the nearby Kings River or explore the breathtaking Sierra Nevada Mountains.
Active Senior Community: Reedley boasts a vibrant and active senior community. The senior centers in Reedley offer a variety of programs and services, including fitness classes, social gatherings, and educational workshops. Seniors can connect with others who share their interests and engage in meaningful activities.
Access to Healthcare: Reedley is home to excellent healthcare facilities, ensuring that seniors have access to quality medical care. The city is well-equipped with hospitals, clinics, and specialized senior care centers, providing peace of mind for seniors and their families.
Living in Reedley provides seniors with the freedom to enjoy their golden years in a supportive and enriching environment.
When Seniors Need In-Home Care Help, They Should Contact A Plus In-Home Care
If you or a loved one requires in-home care assistance, consider reaching out to A Plus In-Home Care for their services. A Plus In-Home Care is a trusted provider of in-home care services for seniors in Reedley, California. With their dedicated team of caregivers, they offer personalized care and support to help seniors maintain their independence and quality of life in the comfort of their own homes.
Here is a table showcasing the services provided by A Plus In-Home Care:
| Services | Benefits |
| --- | --- |
| Personal care | Assistance with bathing, grooming, and dressing needs |
| Medication management | Ensuring seniors take their medication properly and on time |
| Companionship | Providing social interaction and emotional support |
| Meal preparation and assistance with household tasks | Preparing nutritious meals to meet dietary needs. Helping with light housekeeping and chores |
Frequently Asked Questions About Senior Care and Senior Living in Reedley, CA