A Plus rated caregivers putting your family first.
A-Plus In Home Care works closely with family members to ensure that the best care is provided for loved ones. We specialize in Alzheimer's and Dementia Home Care, 24-Hour Home Care, Cancer Care, Personal Care, Veterans' Care at Home, Virtual In Home Care and can assist in transitioning seniors home with our Post Surgery Care.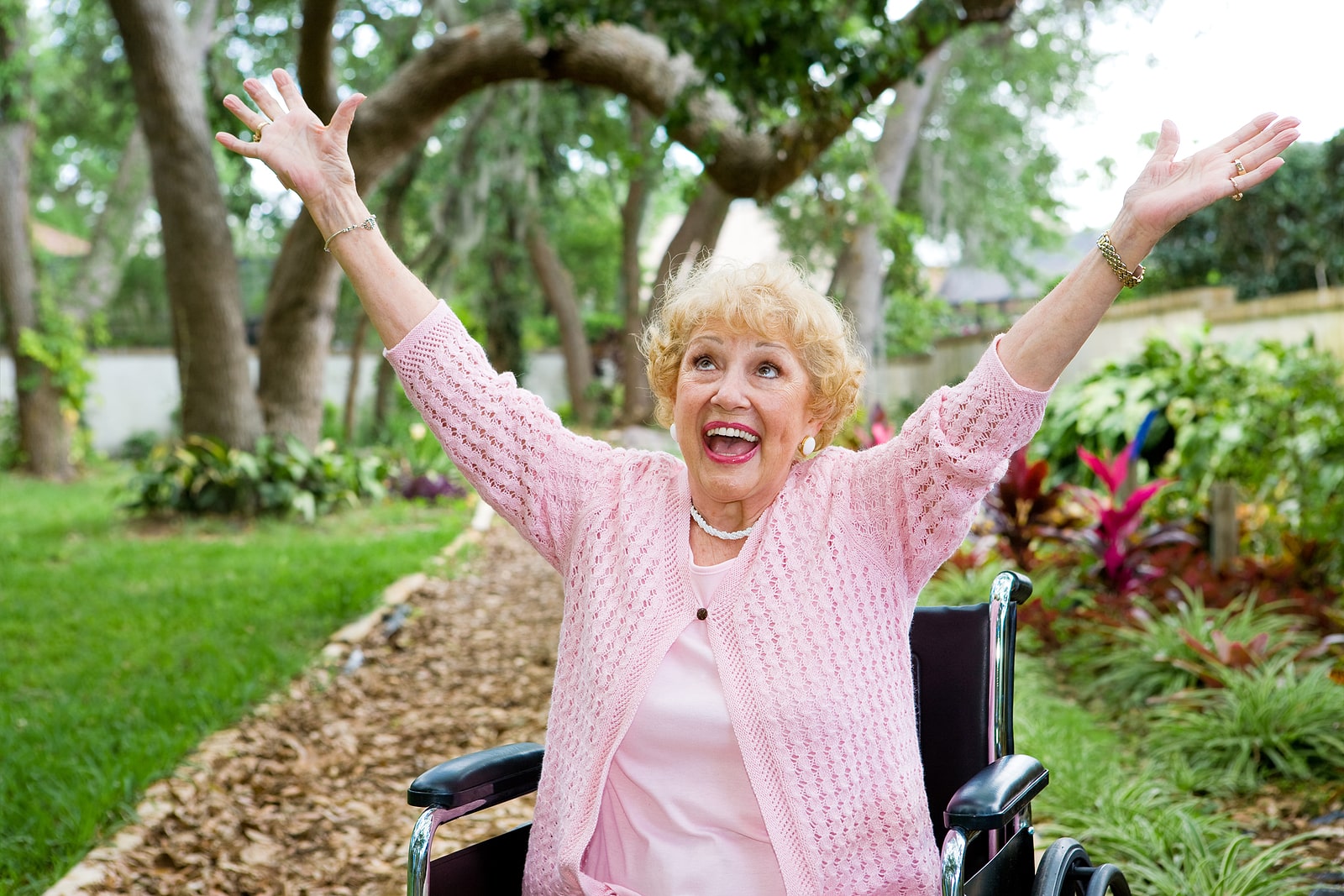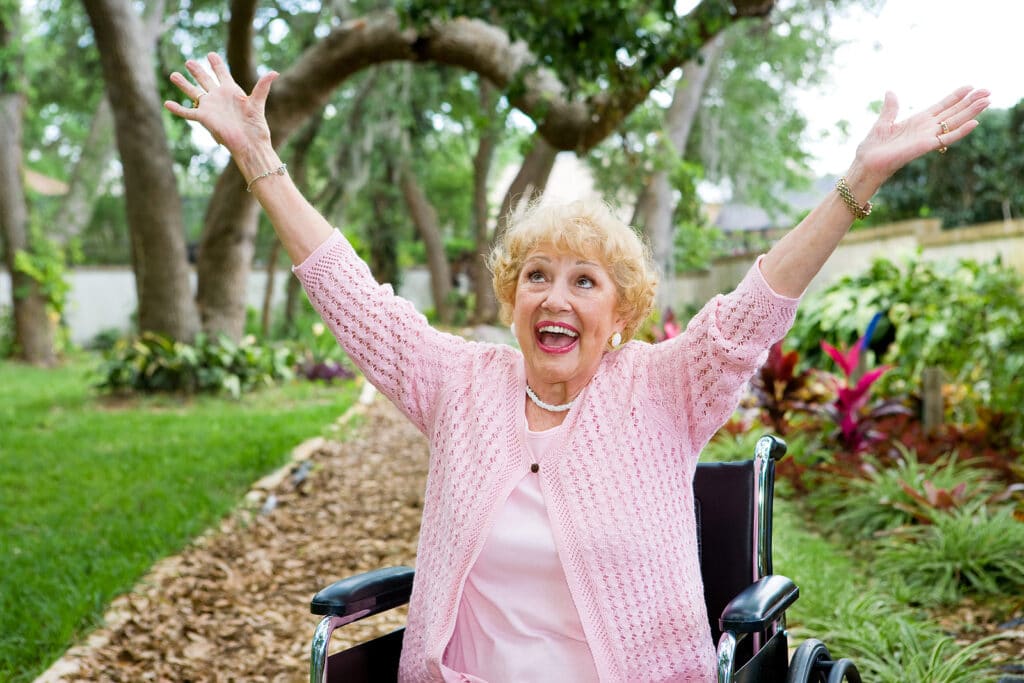 When your aging-loved one needs home care in the Fresno CA area, A-Plus In Home Care is there. Our home care services are available 24/7. Learn more.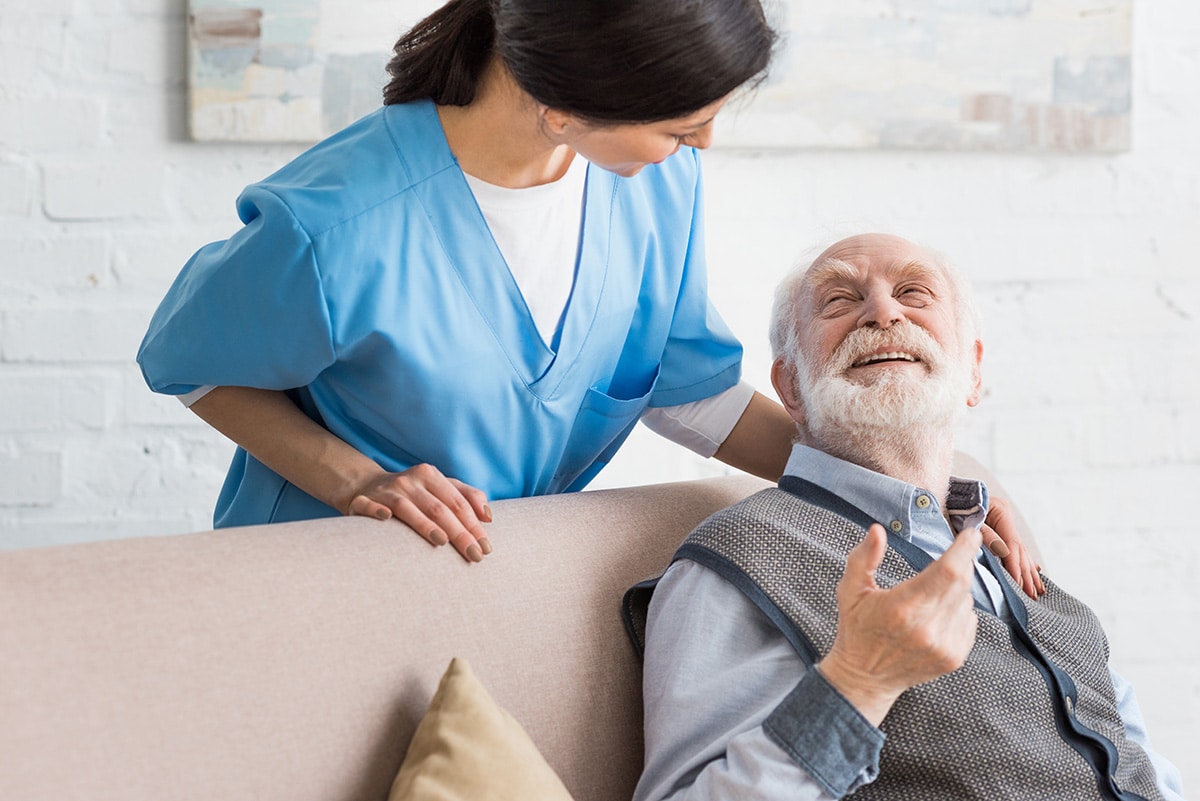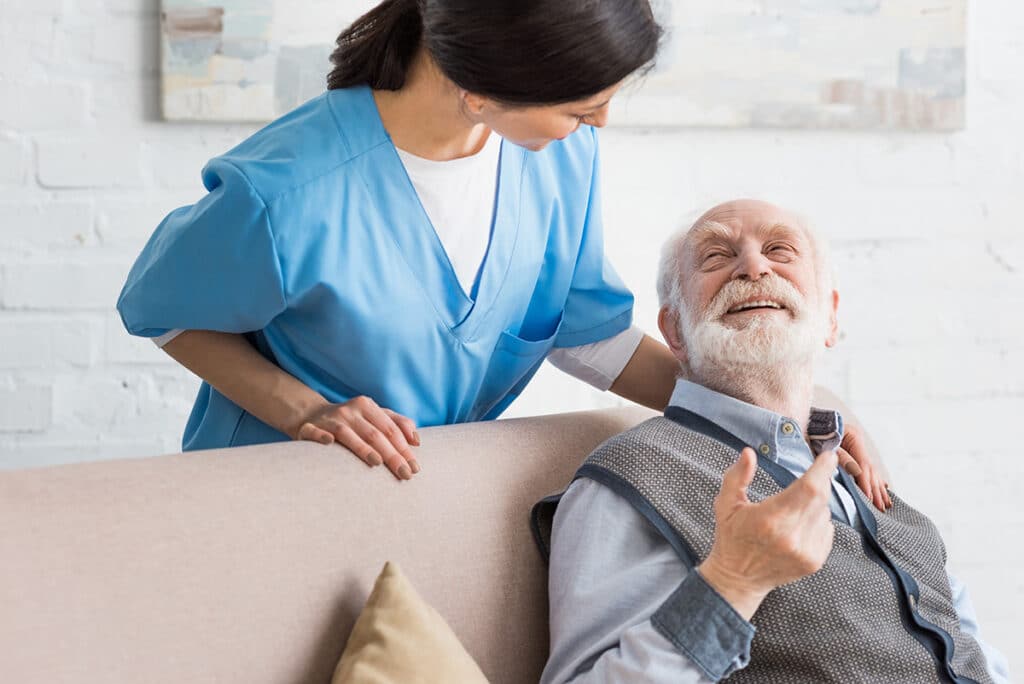 What makes us different from other home care choices? We work hard to provide excellent service while maintaining the highest caregiver standards.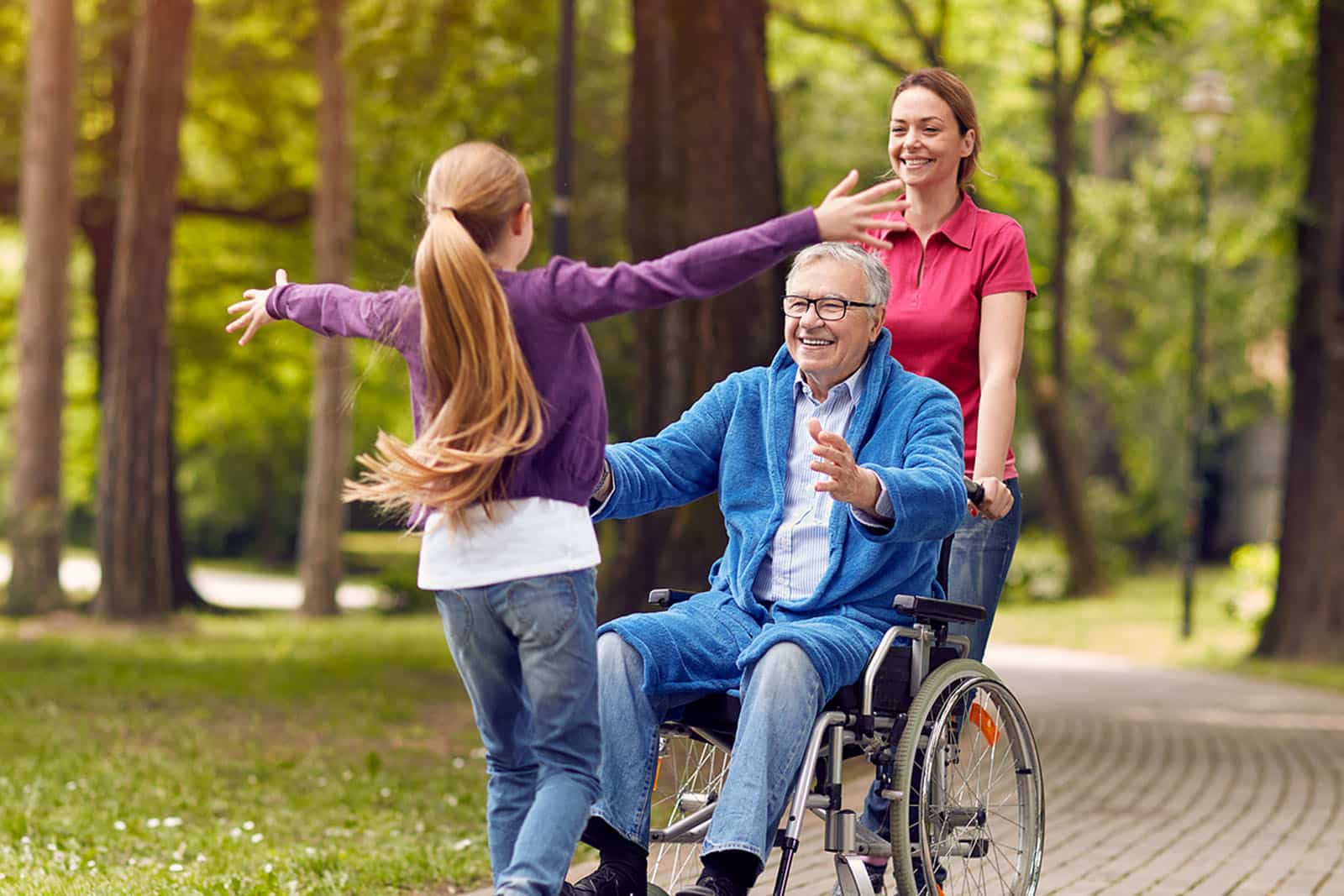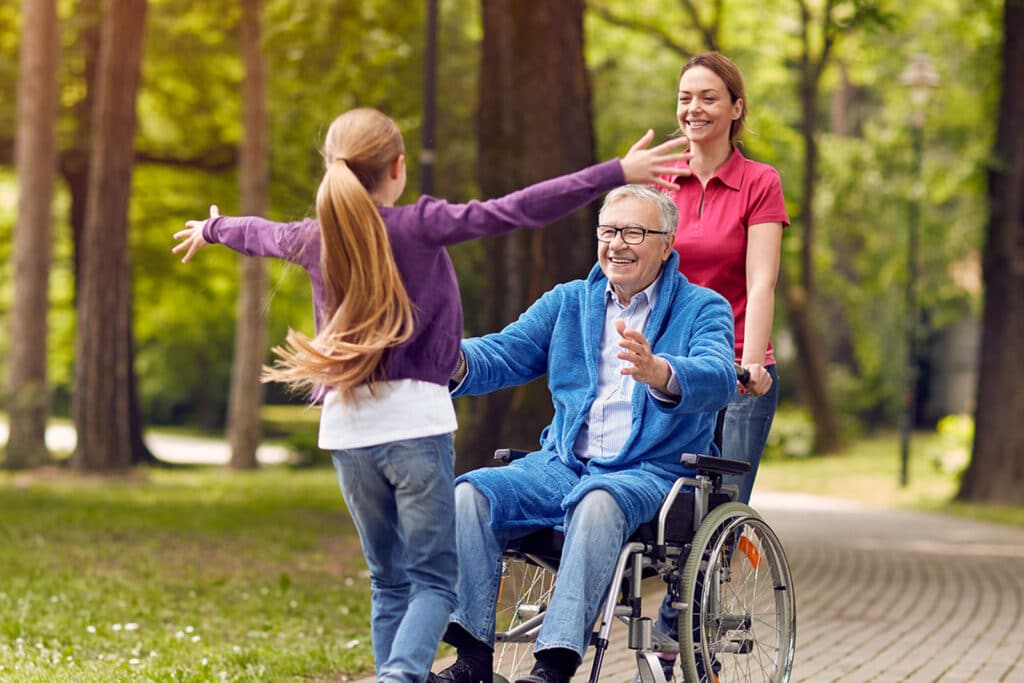 Ready to find out more about home care options? Fill out our form. Let's chat about your senior care challenges.
Want to learn more about our Fresno area home care services?
Reach out at any time with no pressure. Often our client's urgency dictates the manner in which we proceed. In some cases we are able to begin services within a few hours of client's initial contact.
A-Plus In Home Care offers 24-hour home care services in the Fresno area, whether your senior needs ongoing help with daily tasks or short-term help while recuperating from surgery.
Familiar environments offer a great deal of security and peace of mind for individuals with dementia. Our care allows seniors to stay in their own home for as long as possible.
A-Plus In Home Care's home care for cancer patients is highly flexible. Service can be provided as 24-hour live-in care, respite care or a short-term care arrangement.
A-Plus In Home Care provides in-home private duty care services for veteran seniors and their surviving spouses. We provide assistance with all of the activities of daily living.
Caregivers can help with meal preparation, reduce the risk of falling by providing stand-by assistance, and help with mobility to reduce the risk of pneumonia and bedsores.
Personal care is one of the most common types of senior home care. Generally, this type of care involves a combination of tasks and activities that are designed to ensure safety and comfort.
I wanted to take a moment to thank you and each of the workers who cared for my mom this summer as she recovered from West Nile Virus. Her illness was very sudden and unexpected and when we called you we received prompt, efficient care that we really do appreciate. Mom and Dad were well cared for and there was never a time when your workers left them unattended. The assurance that they were being cared for allowed my siblings and I to continue with our work commitments. Thank you again

Jan – Fresno, CA
Thank you for the wonderful service you provide. My grandma's care during her illness was beyond expectation. I am so grateful for the work you do – because of it my grandma was able to remain in her home and not forced into a hospital or nursing home. It was just as she wanted it. The work you do must be difficult but you were all so kind and so patient. Thank you!

Kelly – Fresno, CA
Why Choose A-Plus In Home Care?
Welcome to A-Plus In Home Care, providing high-quality, personalized in-home care services for seniors and others in Fresno, CA since 1999. Our mission is to work within the community to provide all levels of personal care while ensuring optimum health and well-being. We understand the importance of finding the right care for your loved ones, which is why we work closely with family members to ensure the best care is provided. Our hand-picked staff members are trained to meet your specific needs and treat you with respect and love. 
At A-Plus In Home Care, we put the growth and development of our staff at the top of our list of priorities. We conduct thorough background and motor vehicle checks to ensure the quality of our staff. 
Our personal home care aides are angels who make a difference in the lives of those they touch. Our goal is to provide the highest caliber of trained Personal Care Attendants, ensuring a comfortable match between you and our caregiver. Contact us today for quality elder care in Fresno, CA. 
Our mission is to work within the community to provide all levels of personal care to you or a loved one. We partner with your team to ensure your optimum health and well-being, and our staff is trained to provide compassionate and dignified care for you. They provide that extra special touch, making us one of a kind in elder care. A-Plus In Home Care staff receive continuing development and education through special training sessions and in-service training in such areas as at-home senior care and companion care.