Another morning your elderly loved one is yawning at the breakfast table, feeling exhausted again. If your loved one has trouble sleeping at night and you've had her visit her regular physician to rule out any disorders or health issues that may be causing her to be unable to get a good night's sleep, you might want to take the next step of reviewing where she sleeps. The key may be in that room. Her veterans' home care aide could help with the assessment and follow through with making changes.
Whether your elderly loved one lives with you, on her own, or in an assisted living area, she needs a bedroom that is her sanctuary for getting a good night's rest every night. A good night's sleep is important for her body to not only unwind from the day but to also do the repairs and restorations it can only do while she's sleeping.
Here are some steps you can help your loved one take to make her room better for sleeping. If you don't live nearby, ask her veterans' home care team to help assess her sleeping quarters. Her veterans' home care provider may see something she doesn't.
Reduce the noise level. Are there street noises that keep your loved one up at night? A barking dog that seems to find 2:00 a.m. the best time to share his voice with the world? Or for a light sleeper, it may be something like a ticking clock or dripping faucet that keeps them up all night. Some elements your loved one's veterans' home care provider may be able to help eliminate or reduce – such as moving a clock so she can't hear it. But other sounds may require a white-noise machine or quietly humming fan to cover those noises.
Eliminate all screens from the room. This does not refer to window screens. These are electronic screens like the television, phone, and laptop. If they can't be removed, your loved one should avoid using any of them for at least an hour before bed and then never while in bed.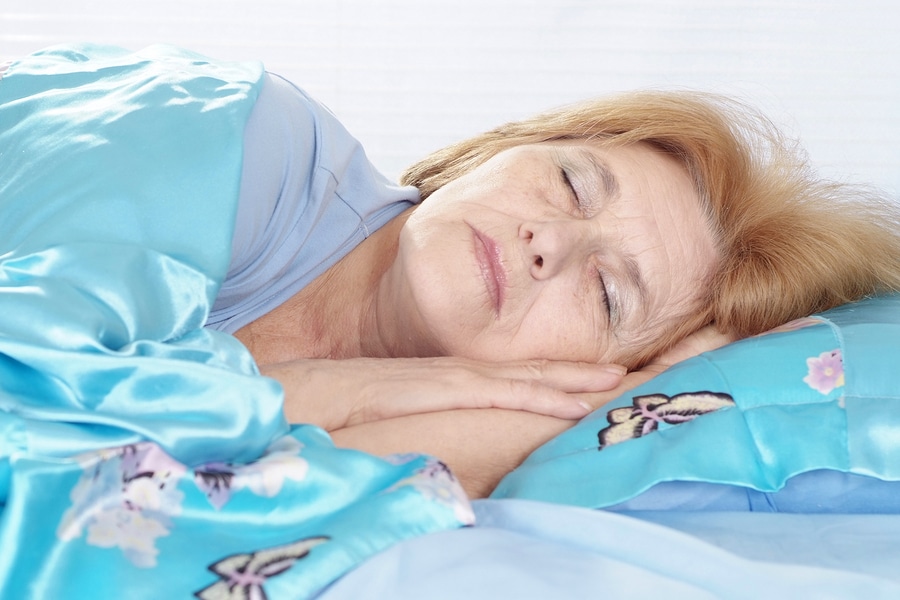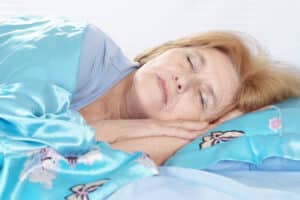 Turn down the heat. The body's temp naturally drops when a person falls asleep, so having a cooler room will help your loved one stay asleep more comfortably and not wake up feeling overly warm.
Keep it dark. Outside light that enters the room can cause a person to either wake up prematurely (such as early morning sun) or may keep them from falling asleep. Use light-blocking curtains, especially if your loved one's windows face east or are on street level, and get car headlights shining in. If your loved one gets up at night to use the bathroom, a nightlight in the bathroom to guide her can make sure she can see when she needs to.
Keep it clean. An untidy room can cause stress and make it harder to fall asleep. Ask your veterans' home care provider to help your loved one keep her room neat so that it is a welcoming place for sleep.
You might be surprised what a few small adjustments can do for a good night's sleep.
If you or an aging loved one are considering Veterans' Home Care Services in Sanger CA please contact the caring staff at A-Plus In Home Care, Inc. today. Call (559) 224-9442.
A-Plus In Home Care, Inc. is a Trusted Home Care Agency serving Fresno, Clovis, Sunnyside, Fowler, Reedley, Selma, Sanger, Madera CA, and surrounding areas.
Latest posts by Andy Howard
(see all)