Taking care of their skin is something that seniors need to take seriously. But most seniors haven't updated their skin routine since they were in their 40s. Maturing skin needs different products and different care to be healthy. Healthy skin is important for seniors both for their overall health and to help them stay confident in their appearance. Personal care at home services is a great way for seniors to get the extra support they need to take care of their hygiene, skincare, hair care, and dressing.
With personal care at home, seniors can be confident in how they look and feel better about themselves. And when seniors are confident they are more likely to go out and socialize, which will help their physical and mental health.
According to dermatologists seniors should be doing these things to make sure their skin stays healthy and radiant:
Skip The Harsh Cleansers
Seniors should use a mild, hydrating cleanser to remove dirt and impurities without over-drying the skin. Harsh cleansers can strip the skin of its natural oils, leading to dryness and irritation. Products designed for younger people can be too harsh for mature skin. Look for cleansers designed for mature skin.
Hydrate, Hydrate, Hydrate
Moisturize regularly to combat dryness. Look for products that contain ingredients like hyaluronic acid and ceramides to lock in moisture. Apply moisturizer on damp skin to maximize absorption. Also, drink water throughout the day and apply a light skin moisturizing mist to the face when the air is really dry. A personal care at home aide can ensure that an adequate amount of fluids are consumed.
Wear Sunscreen Every Day
Protect your skin from harmful UV rays by using a broad-spectrum sunscreen with SPF 30 or higher. Sunscreen helps prevent further sun damage and reduces the risk of skin cancer. Seniors should be wearing sunscreen or using a moisturizer with sunscreen in it every day.
Try Retinol Products
Retinol is a powerful anti-aging ingredient that can improve skin texture, reduce fine lines, and stimulate collagen production. Start with a lower concentration and gradually increase use as your skin adapts.
Embrace Antioxidants
Incorporate antioxidant-rich products, such as vitamin C serums, to combat free radicals and promote a healthy complexion. These products can help brighten and even out skin tone.
Exfoliate, But Not Too Often
Gently exfoliate your skin to remove dead cells and encourage cell turnover. Choose chemical exfoliants like glycolic acid or lactic acid, as they are less abrasive than physical scrubs. And don't exfoliate daily, that can damage the skin. Once a week is usually enough unless your dermatologist recommends exfoliating every three days.
Use A Quality Eye Cream
A specialized eye cream can target issues like dark circles and puffiness. Choose a product with ingredients like peptides or hyaluronic acid for added hydration. You can also use an eye roller with a cooling tip to roll away puffiness and discoloration.
Get More Sleep
One of the best things you can do for your skin is sleep. Quality sleep is crucial for skin rejuvenation. Aim for 7-9 hours of sleep per night to allow your skin to repair and regenerate. Use nighttime skin products before going to bed and let them replenish your skin while you sleep.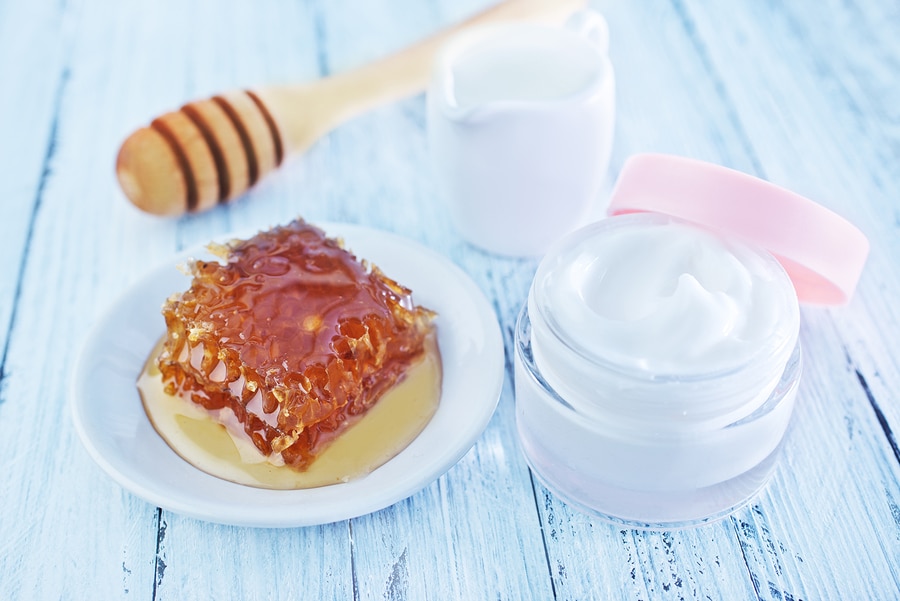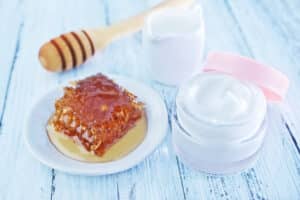 Take Collagen Supplements
Collagen production decreases with age, leading to sagging skin. Collagen supplements may help improve skin elasticity and firmness.
Facial Massage
Gently massage your face with your fingertips to stimulate blood circulation and relax facial muscles. You can also use a jade roller for a light facial massage.
Source: https://www.aad.org/public/everyday-care/skin-care-basics/care/skin-care-in-your-60s-and-70s
If you or an aging loved one are considering Personal Care at Home Services in Sunnyside CA please contact the caring staff at A-Plus In Home Care, Inc. today. Call (559) 224-9442.
A-Plus In Home Care, Inc. is a Trusted Home Care Agency serving Fresno, Clovis, Sunnyside, Fowler, Reedley, Selma, Sanger, Madera CA, and surrounding areas.
Latest posts by Andy Howard
(see all)