Is sleep a struggle for your aging loved one? As a person ages, oftentimes, they find getting a good night's sleep more and more difficult. If you have 24-hour home care assistance, they may be the first to notice and call your attention to the fact that your aging loved one doesn't seem to be resting well at night. A 24-hour home care provider may notice he's up pacing the floors or tossing and turning all night. And while your loved one may just think it's a normal part of getting older, there can be underlying causes that are making a good night's sleep difficult to attain.
24-Hour Home Care Aides Can Spot Sleep Apnea
One of the most common reasons people struggle to sleep well is sleep apnea. Sleep apnea occurs after a person has fallen asleep. Your loved one may stop breathing for short periods, which deprives his body of oxygen and then often wakes him up.
Many people with sleep apnea don't even realize this is happening throughout the night. They simply wake up and never feel well-rested. When sleep apnea isn't treated, it can lead to other health conditions such as high blood pressure, and cognitive issues.
If your loved one thinks he may have sleep apnea, or if his 24-hour home care team has noted that he snores and snorts a lot at night, there are treatments and medications he can take that'll help reduce the occurrences of sleep apnea.
Insomnia
Some older adults develop insomnia in their later years. It can affect both his ability to fall asleep and/or stay asleep. While not especially dangerous, insomnia can make your loved one tired all day and greatly affect his quality of life. He might find he's too tired to drive or perform certain functions.
Alzheimer's Disease
If you have 24-hour home care because your loved one is at the beginning stages of dementia, one symptom of the disease is that the sleep-wake cycle gets out of whack, causing your loved one to either sleep too much or not be able to sleep enough. He might start wandering at night or be confused as to where he wakes up. While sleep medication is not helpful for many dementia patients. Having his 24-hour home assistance team help with creating a consistent and calming sleep routine may help him sleep better.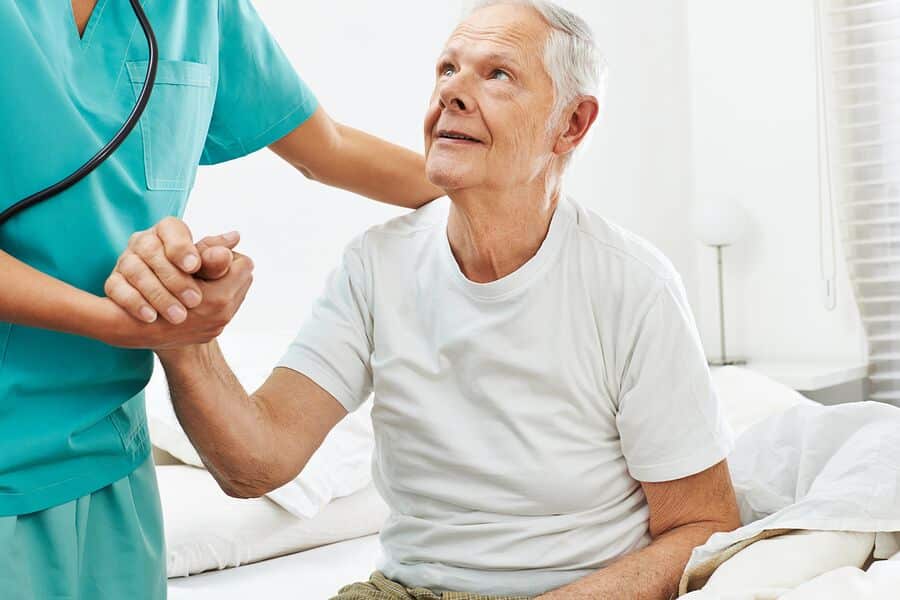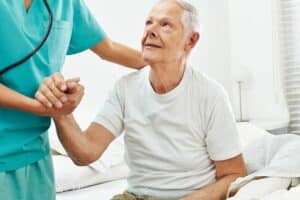 Movement Disorders
Older adults can often develop movement disorders such as Restless Leg Syndrome, where the legs develop an uncomfortable urge to be moved, especially when they're been resting for a bit. This urge then creates a need to get up and move about, waking up the person and breaking up good, quality REM sleep.
There are also lifestyle choices that your loved one may be making that are interfering with his sleep patterns, such as too much caffeine in the evening, smoking, or drinking alcohol. Finding the root cause of your loved one's sleeplessness will be the first step in helping him find a solution.
If you or an aging loved one are considering 24-Hour Home Care Services in Selma CA please contact the caring staff at A-Plus In Home Care, Inc. today. Call (559) 224-9442.
A-Plus In Home Care, Inc. is a Trusted Home Care Agency serving Fresno, Clovis, Sunnyside, Fowler, Reedley, Selma, Sanger, Madera CA, and surrounding areas.
Latest posts by Andy Howard
(see all)